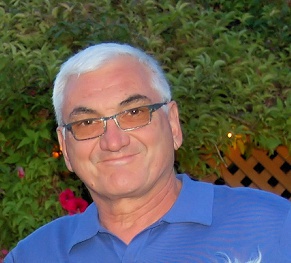 Barry Brooks, MSc, AScT, CHI, RRFA
,
PEng


A Professional Engineer with over 40 years of experience, I am licensed with the Association of Professional Engineers and Geoscientists of BC (APEGBC) and a member of ASTTBC (Applied Science Technologists and Technicians of BC) as a Technical Specialist in Property Inspection and Reserve Fund Analysis. I was also licensed as a Home Inspector by Consumer Protection BC (2009-2014).

Other Institutional memberships have included the Canadian Green Building Council, Cascadia Region Green Building Council, and the BC Building Envelope Council.







Director of Education

My experience includes Engineering Design and Construction Support, Inspection and System Commissioning, Maintenance Engineering, and Project Management in Pulp and Paper, Gas Pipelines, and construction both large and small.

I have worked in post-secondary education, in instruction and senior management, for over 30 years, and my recent activities with Continuing Studies at Okanagan College in Vernon included developing and instructing a Certificate Program in Home Inspection and a Certificate Program in Green Building Design and Construction.

I am also the Principal in B W Brooks and Associates Inc which is the parent of the Western Pacific Property Inspection Institute. WPPII will provide continuing professional eduction for ASTTBC PI members, and others who are interested, in advanced inspection, commercial inspection, strata depreciation reporting, and other relevant topics. The Institute will also be involved in dissemination of information and research projects related to property inspection and depreciation reporting.

I first became interested in construction techniques as an Engineering Undergraduate through summer jobs on a construction crew in the Northwest Territories and in the Civil Engineering labs at the University of Calgary. While going on to complete two degrees in Electrical Engineering, I never lost my interest in construction. After leaving The University of Victoria in 2005, establishing my own practice was a logical next step.

Sustainable or "green" building (which from an engineer's perspective is simply "doing it right") is also a long standing interest. The connection between home inspections and green building may be a surprise to some, but in fact many of the problems identified in inspections are a result of misinformed attempts to improve the sustainability of homes, both new and renovated.

The interest in "reserve fund analysis" and providing training in that area is a logical extension of, and complementary to, my other interests.

I am looking forward to developing the WPPII and working with the members of ASTTBC PI in the years to come.